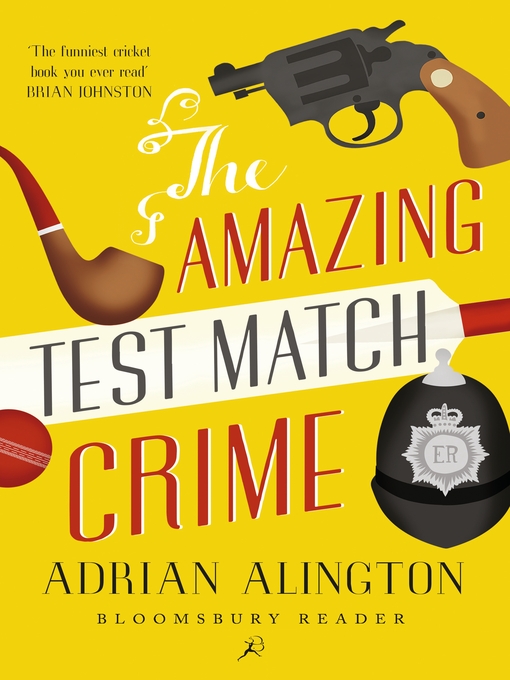 It is 1938 and England is brimming with excitement as the final Test Match against Imperia draws near. But no corner of the land has the fate of the Ashes closer to its heart than the village of Wattlecombe Ducis, Glebeshire.
It was here at the Manor House that Norman Blood, captain of England, spent his childhood playing cricket with the vicar's radiant daughter, Monica. And it was she who presented young but poor Joe Prestwick with a belt on the occasion of his first game of cricket, saving his honour for as Sir Timothy Blood remarked, 'I would rather see the whole village dead at my feet than a man bowling in braces.'
With a short – but sensational – career behind him, Joe just needs to be selected to play at the Oval to win Monica's heart and her hand in marriage: everything depends on the Test.
But The Bad Men, Europe's most wanted gang, have no intention of letting the best team win. Sawn-off Carlo, The Professor and Ralph the Disappointment (an Englishman who, knowing the rules of the Game, is eternally damned for not playing by them) plan to strike a blow at the very heart of proud Albion and her Empire.
First published in 1939, The Amazing Test Match Crime by Adrian Alington is as timeless as a timeless Test Match. It helps to have a smattering of an understanding of the great game but it's not essential for the narrative, humour and sumptuous characters stand the test of time and the closest of scrutiny. Simply put, this is your quintessential summer read that is guaranteed to make you smile and while away the hours gorging in summer's favourite past time.
It's clear to me that Adrian Adlington – who died in 1958 – had a fair knowledge of cricket. The book is loosely based on the final timeless Test match that occurred in 1939 between England and South Africa in Durban, a match that ended in a draw when England after toiling for nine days were forced to catch a boat home – a draw declared.
This is of course where similarity ends for this is a story about crime and the dastardly dealings of The Bad Men, a small group of criminals – one a master criminal – hellbent on changing the course of English history and disrupt the running of an Empire.
The humour, subtle at times, is right on the money and clearly written in a time when things were very different, a time that split Gentlemen and Players. I couldn't help think of the 1932 Bodyline series when two nations were at odds and telegrams and meetings held at the very top of government. With a cameo from the prime minister and humorous exchanges in the Houses of Parliament there's very little missing in this book.
Characterisation is impressive and I couldn't help but warm to all of them, even the criminals. I don't have a favourite, it would be unfair to do so for they are all equally moreish and they all add a little something to the story.
Absolutely wonderful book that had me smiling from the very first page until the last ball. Highly recommended.
Format: Kindle Edition
File Size: 425 KB
Print Length: 256 pages
Publisher: Bloomsbury Reader; 1 edition (28 Sep 2011)